FREUND in

5

minutes
In 1964, FREUND became the world's first pharmaceutical manufacturer to successfully develop the "automatic film coating device (pen)" and "film coating solution (ink)" for the tablet film coating field, realize automation of manufacturing processes which had been performed manually until that time, and opened a new frontier in formulation technology.
Since that time, we have been a leading company in the industries of formulation devices and pharmaceutical excipients.
The "pen-and-ink business model," a combination of pharmaceutical manufacturing devices and pharmaceutical excipients dating back to the time of our founding has evolved into a hard (products)-and-soft (formulation technologies) business model with technologies that have been accumulated through R&D and manufacturing of pharmaceutical manufacturing equipment, pharmaceutical excipients, food additives and food preservatives having been developed throughout our history.

FREUND means "friend" in German.

While Founder Yasutoyo Fusejima was talking with a friend about his vision to start a business, he decided to call the company "FREUND (friend)" as he was inspired by friends for ideas. Also, from the perspective of expanding business in the future, "Sangyo (meaning industries)" was added, and the name of the company became FREUND Sangyo.

Our company logo is a stylized character of "友" (literally meaning friend).

Since its founding, FREUND has been globally expanding its research, development, manufacturing, and selling businesses of machinery products, such as granulation & coating devices, and chemical products, such as pharmaceutical excipients and food preservatives, and some chemical products are also manufactured at our own plant in Hamamatsu,Shizuoka Japan.
In this field, we are a unique R&D-oriented company carrying out the business of both devices and chemical products within one corporate group.
In addition, research and development of pharmaceutical manufacturing equipment and chemical products, which are 'hard' products that require each other, have evolved into the area of 'soft' formulation technologies of tablets, granules, etc.
Today, we continuously make contributions for people throughout the world to live in good health, while differentiating ourselves from our competitors, including global giants, based on fundamental technologies by our two business models: "pen-and-ink" and "hard-and-soft."

MACHINERY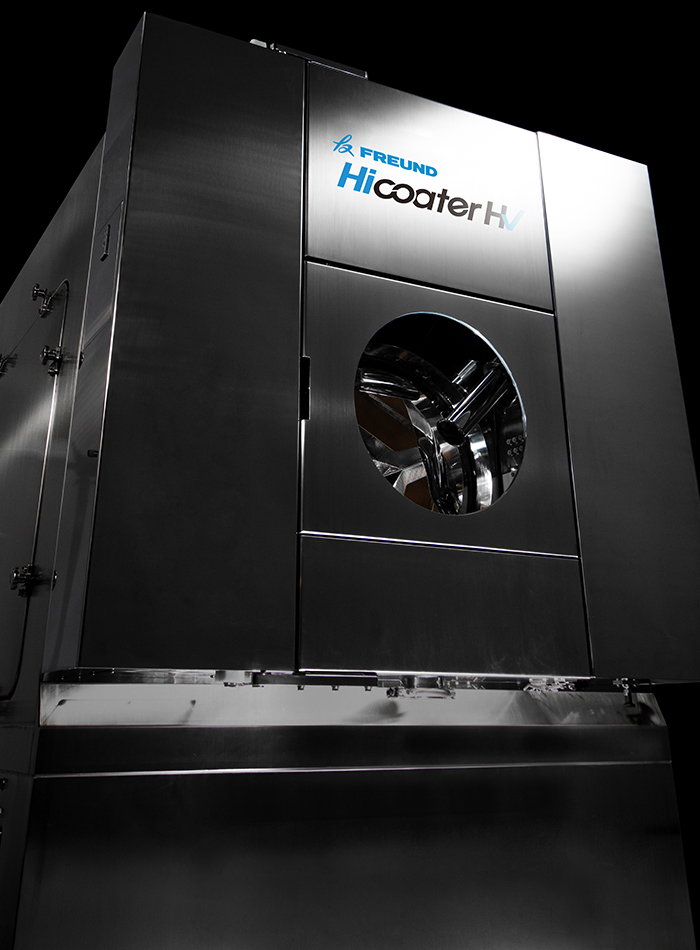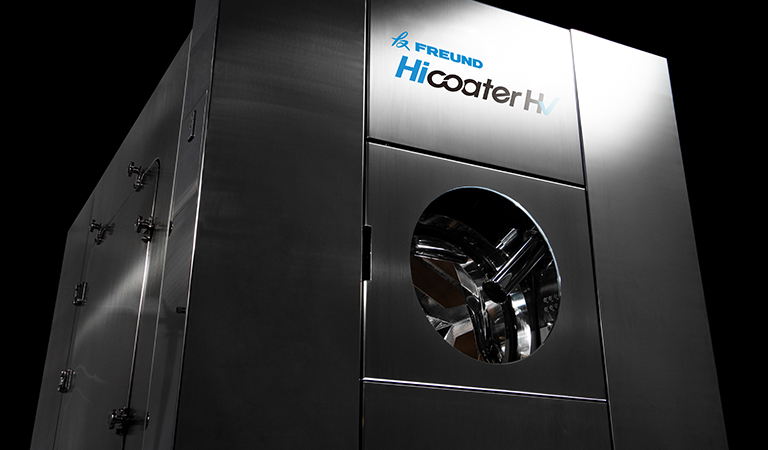 Machinery
We manufacture and sell granulation & coating devices, etc., for pharmaceutical, food, chemical, and various other fields.
Granulation & coating devices we sell hold the No. 1 market share in Japan and occupy a position of the top group globally.
With Group companies in Japan, the US, India, Italy, and China, we have accelerated global expansion to respond to the needs of respective regions, and have also built a pharmaceutical manufacturing process that enables one-stop provision of products from upstream to downstream processes.
Our products play an active role in these fields.
Pharmaceuticals

Health foods

Foods

Confectioneries

Chemicals
EXCIPIENTS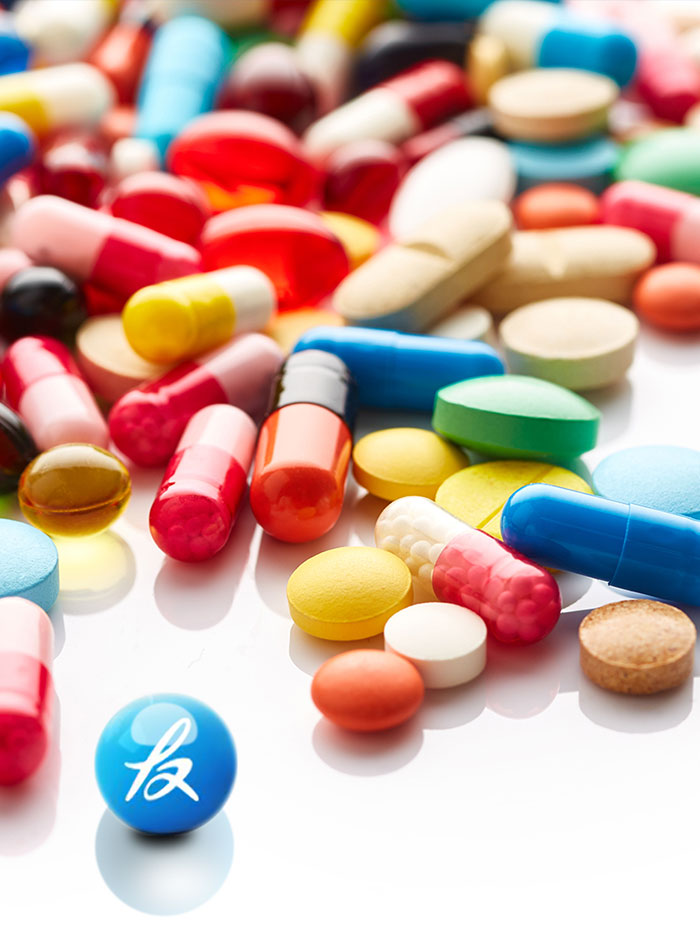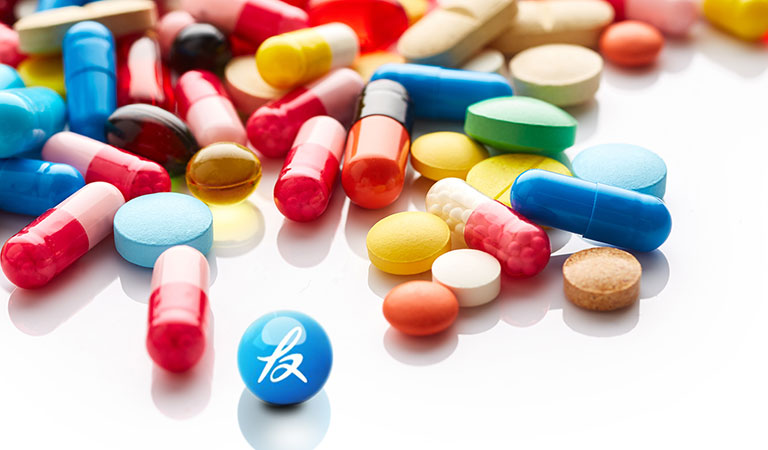 Excipients
We conduct research, development, manufacturing, and sale of excipients, which serve as auxiliary materials, for the pharmaceutical and food industries, indirectly to support research, development, and manufacturing of pharmaceuticals and supplements, etc.
Excipients are made of harmless natural raw materials, different from active pharmaceutical ingredients (medicinal properties).
Since active pharmaceutical ingredients are in trace amounts, they are prepared in easy-to-handle dosage forms by mixing them with excipients so that they can be easily processed into certain sizes and the bitterness, etc., of the active pharmaceutical ingredients are eliminated.
Excipients are also necessary for active pharmaceutical ingredients to sustain their effectiveness and the function of delivery to absorption areas in the body.
Our products play an active role in these fields.
Pharmaceuticals

Health foods
FOOD PRESERVATIVES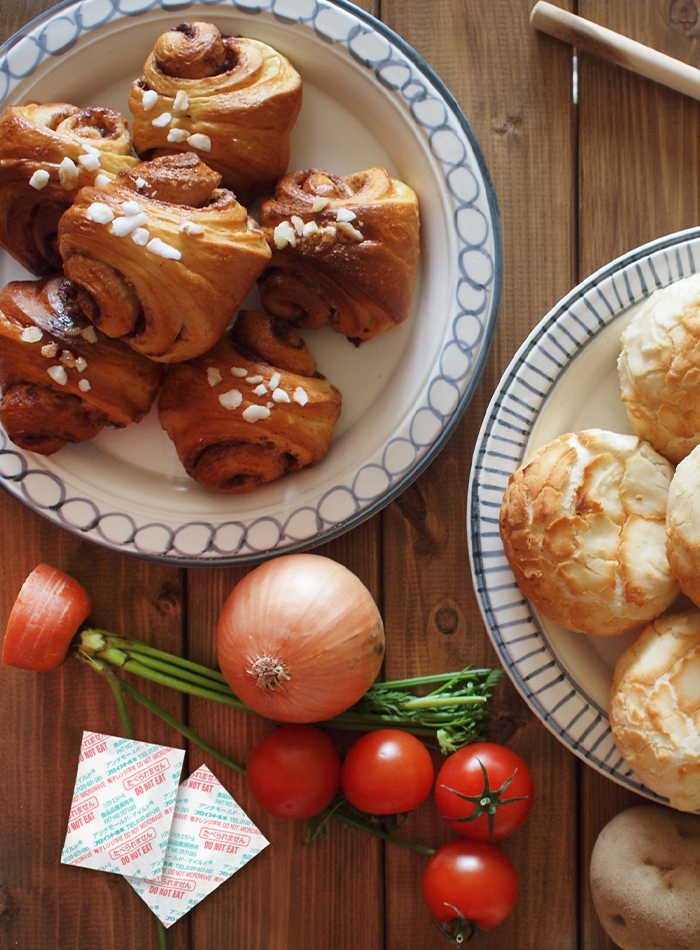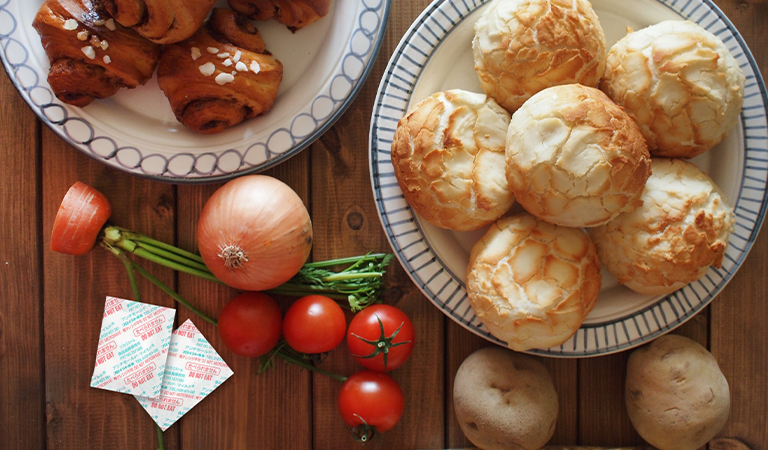 Food Preservatives
In 1978, FREUND became the world's first to develop the antimicrobial food preservative "Antimold," aiming at contributing to food loss and innovative changes in distribution by quality preservation of foods ahead of all others.
Today, we roll out products with functions divided according to types and applications of foods.
Our food preservatives are functionally classified into the following three:
Ethanol evaporation agent
The evaporation of ethanol gas in sealed packages prevents mold growth and retains softness and moistness of foods.
Ethanol evaporation agent + Oxygen absorber
A combination of the two functions shows the strongest bacteriostatic effect.
Oxygen absorber
Oxygen in sealed packaging is absorbed to prevent the growth of mold and also prevent deterioration by oxidation.
Our products play an active role in these fields.
Western confectionery

Japanese confectionery

Bread

Noodles

Dried fruits

Currently, we have five Group companies in Japan, the US, Europe, and Asia, which offer unique products to the global market.