Medium-term Management Plan

FY02/21~FY02/23, three-year plan
Values which the FREUND Group holds precious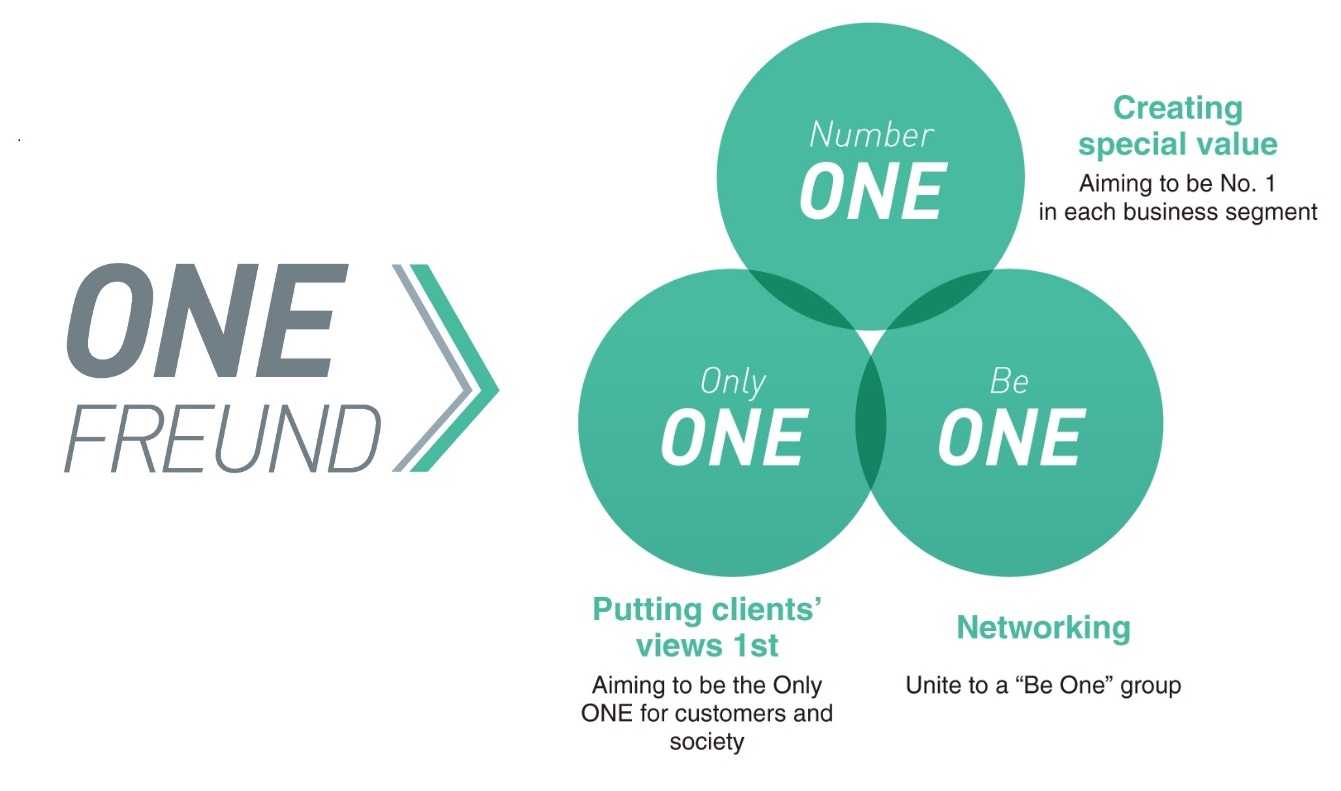 In the midst of drastic changes in the business environment surrounding the FREUND Group, we reviced the 7th Medium-Term Management Plan to incorporate the value of "ONE FREUND" into our business and build a new management foundation for sustained growth. And now, we have started the 8th Medium-Term Management Plan(from the fiscal year ending February 2021 to that ending in February 2023)
Basic Strategy

What we focus on in the fiscal year ending in February 2021 is, based on the direction of the 8th Medium-Term Management Plan, the challenges to realize the overwhelming competitiveness in the market in which we provide products. That is, the efforts to embody in our business the idea of "ONE FREUND," which transcends the boundaries of business segments like sales/marketing, technology, and service, as well as the border of the countries, such as Japan and overseas countries.
Through such Group-wide efforts, we would like to specifically realize the management vision "contributing to better medical care and health for people worldwide, and creating and fostering technologies for fulfilling lives and food safety."
We appreciate your medium-to-long-term support the FREUND Group, which ventures into the changes for realization of management structure seeking sustained growth of the future.
For more information, please see below.
Results of Operations for the Fiscal Year Ended February 28, 2021